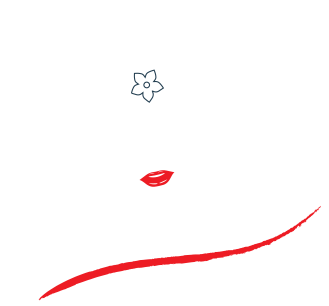 Inspiring courage & transformation through travel, intent & tribe.
Devas Being Divas was created for the times in our lives when we would like companionship, camaraderie and to be part of a tribe or group to do something that we have a burning desire to accomplish.
It may be for something as simple as visiting a geographic place on your ever-expanding wish list, or as we prefer to call it, our "bucket list". Either no one in your circle is interested, or they have already been.  Yes, you can go on your own, and while Lesley & Fiona are both seasoned solo travellers, they know there is something special about having the opportunity to share your memories.
It may be you have an intense want to learn a new skill and there is nobody in your social group that wants to do the same thing.
It can also be you have a desire to explore new career choices, create a new business and you want the opportunity to delve into collaboration with like-minded individuals who have a professional and/or personal background that is completely different from yours but will assist you in making your dream a reality.
The possibilities are endless, just like our choices in life.
Devas is that safe and sacred space.
We are a community of like-minded individuals, a tribe of women who live across the globe that come together for a time to create the space to achieve what you desire. We all have busy lives, and this journey of life we all are on has countless twists and turns. Devas want to be one of these intersections where you feel safe and supported. To allow you to have an experience, learn a new skill or explore new avenues to design a life you truly want to live.
Our retreats around the world is where you will meet your tribe, be challenged to grow in a safe space and go home with the ability to implement your new vision for you!
Philanthropy is one of the foundational mainstays of our lives.  Be part of Deva's first food bank project in Nepal.
Meet our tribe of amazing power women!  Join us at one of our retreats and to discover a new facet of you!
Lesley & Fiona met at Miguel Hidalgo y Costilla International Airport in Guadalajara, Mexico and just clicked.
You know, sometimes when everything just falls into place? 
Well, that was how it was for them.
They live in different hemispheres, yet they found they were talking on the phone 10 times a day, supporting each other in their daily adventures.  Thank goodness for WhatsApp!
Both were at critical junctures in their lives.  Circumstances created massive changes, and as they compared notes, they realised that they both had the same vision.
To create a tribe of women who want to connect to complete certain journeys but who don't need or want to live in each other's pockets.
Devas Being Divas was born!
How many times have you tried to go somewhere new or learn a new skill but everyone you know is busy or at a different point in their lives?
And yes, we know you can do this on your own … but so much fun and laughter occur when you are comparing notes and telling stories of your day over drinks and dinner with your friends!
Let Devas provide you with this tribe.  Come join us for our workshops and retreats.  Make new friends, reconnect with old ones, see unique parts of the world, find new elements of yourself. Embrace the courage to live your life for you.
Follow Our Adventures On Instagram!